AFFORDABLE

PRICES

FRIENDLY

& TIDY

WORK

GUARANTEED

LATEST

TECHNOLOGY

REVIVE YOUR FLOORS IN ORPINGTON
Your guests wait outside.

You open the door... usher them in.
Turn on the lights.
Gasps of admiration all round!
Yes, the reaction when your beautiful new wooden floor is ready.
You'll be glad you called upon Floor Sanding Orpington for your floors BR6.
Allow us to transform your grey, tired or damaged surface into a feature worthy of your property.
From hardwood boards to parquet blocks, we have restored hundreds of floors over the past twenty years - from every age and level of condition.
We provide the full service:
- the repair and replacement of damaged timber
- sanding away old paint and sealant to smooth bare wood
- staining for a fresh colour to match your decor - such as the pale washed look of grey or Scandinavian white.
- the final protection with oil, lacquer or hard wax.
All to the highest level of workmanship - and with minimal dust and disruption.

Our machines provide sanding that is virtually dust free. And we adjust to your schedule through flexible working - at weekends or even overnight if required.

So call us today for your free assessment. You'll get the best advice for the kind of floor you require: hard wearing, looking great - or both.

Start planning that opening night...
Floor Sanding Orpington - for floor repair and restoration.
AROUND ORPINGTON OLD AND NEW
In the town, The Priory is a medieval hall house dating from the 13-15th century. Going to adjacent villages, St Mary Cray has a 13th century church and Foots Cray Place was an 18th century mansion: sadly demolished but with a surviving block of stables.
Petts Wood has plenty of quirky interest: historical and recent. The name derives from a medieval family of shipbuilders. A sundial in the wood commemorates a campaigner for daylight saving, who is also remembered by the Daylight Inn.
During the halcyon days of Fleet Street, Petts Wood was a popular domestic base for journalists who could take a late train home. Charles de Gaulle rented a house here during his early Free French days - and the local Woolworths marked the end of an era, being the last store in the UK to close.
LATEST NEWS, RECOMMENDED ARTICLES & TIPS
How to prime your floor like a pro
A beautifully finished floor can pull any interior together. However, there's more to finishing your floors than simply slapping on a coat of polyurethane - in fact, if you want to finish your floors like a pro you'll pay as much attention to the priming as to the application of the final finish.

Optimal floor finishing conditions

Let's assume you've already finished floor sanding and have achieved a smooth and swirl free surface ready for the application of primer. These are the optimal conditions for applying primer to your floor: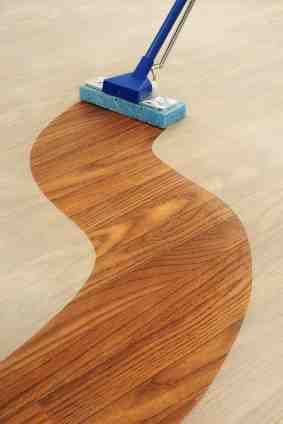 • Between 40 - 60% humidity.
• Temperature between 18 - 22 degrees C and never any lower than 13 degrees C.
• If the room is warm and humid, create air flow. If it's dry, close the curtains and block direct sunlight to increase application time.

Keep it clean

It's important that you vacuum well at every stage of floor sanding and finishing as even the smallest speck of dust can alter the consistency of your polyurethane and ruin the effect. Run a tack cloth over the floor for extra security.

Apply primer
Every floor benefits from the application of primer. Just like a cosmetic primer used before makeup, floor primer evens out the surface of the wood and creates the perfect base for the application of other products. Here's how to apply your primer for a perfect result: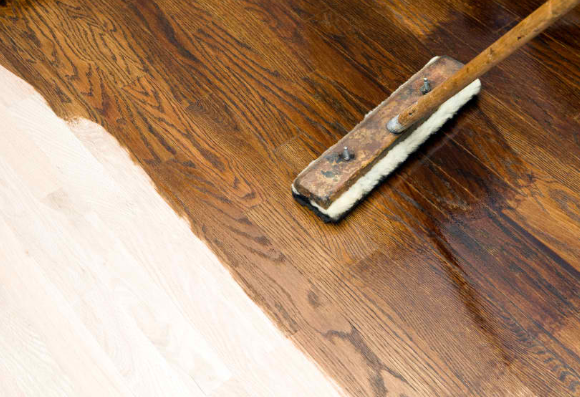 • Use a sturdy cardboard box lined with a heavy-duty plastic bag as a disposable tray.
• First, apply a coat of your primer across the grain of the floor. Use a long-handled roller but exert no pressure, letting the roller do all the work. Finally, go over the same piece of flooring but this time in the direction of the grain.
• Always keep a wet edge as this helps to eliminate roller marks.
• Overlap each previous section by about 20cm (6-8 inches) to avoid overlap marks.
• Apply in the following fashion for best results: push forward, lift the roller, set down gently and then pull back.
• Finish with a 150 grit buffer to smooth down any wood fibres - if a fine, white, non-clogging dust is produced then the primer is dry. Finally, vacuum thoroughly and wet mop to remove all traces of dust and you're ready to apply your choice of finishing product.
BEFORE & AFTER